Still Another Nikon GP-1 Review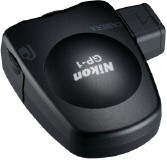 Have you read my review of the Nikon GP-1 GPS unit? You have? Good. Now here's another one for you, by Christian Løverås. He compares his geotagging workflow using a separate GPS receiver to his workflow with the GP-1 — you have one guess as to which is simpler — explains the pros and cons of the device (strangely enough, he doesn't mention cost, but then he has more expensive gear than I do), and talks about why he geotags photos.
Previously: Review: Nikon GP-1 GPS Unit; Nikon Digital SLR Geotagging Roundup; Another Nikon GP-1 Review; Nikon Geotagger Reviewed; Nikon's Digital SLR Geotagger.